About ghostbridge
Ghostbridge Theatre is a Minneapolis-based company dedicated to the performance of original work. Challenging audiences to transcend societal, personal, and spiritual boundaries, we aim to illuminate connections and obscure certainties. Creating landscapes of imagination, our work utilizes ambiguity to empower audiences to make their own personal decisions – sparking debate and revealing the validity of multiple perspectives.
Ghostbridge Theatre is a fiscally sponsored project of Springboard for the Arts.
AuDIENCE REACTIONS
"…completely entrancing…"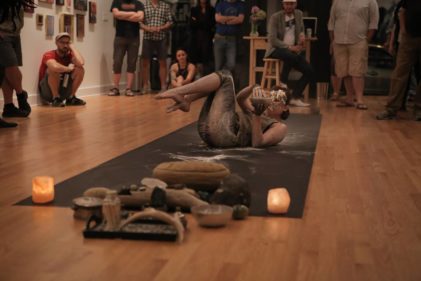 "…strange and beautiful…"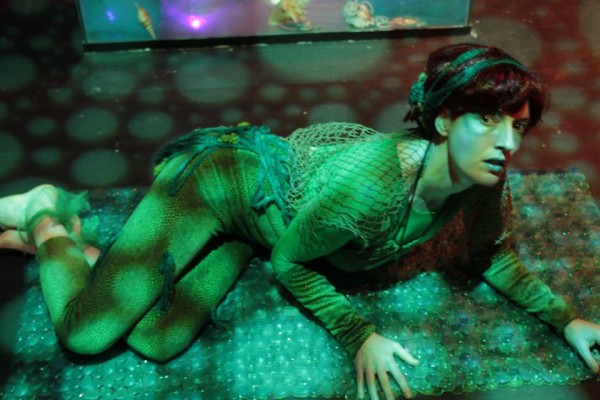 "Very compelling, did not want to look away for a moment…"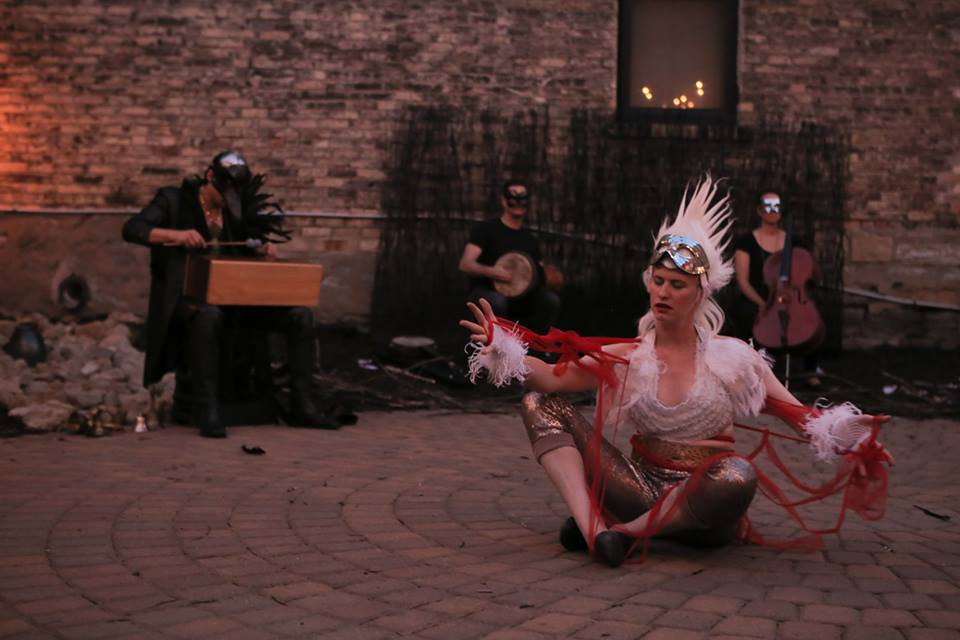 "…one of the most unique theatre experiences that I have had…"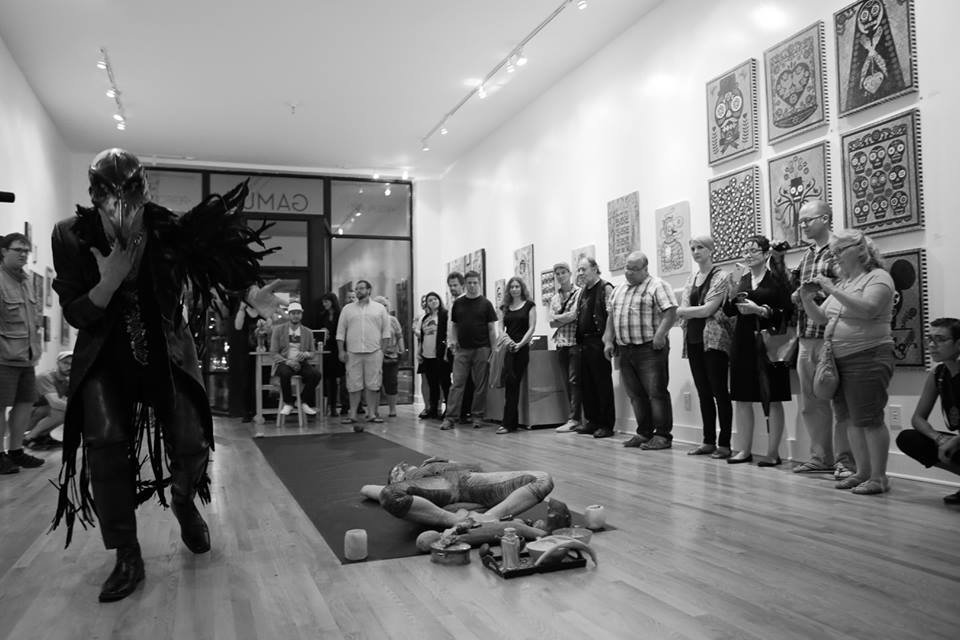 "Fascinating; engaging; thought-provoking. Loved it!"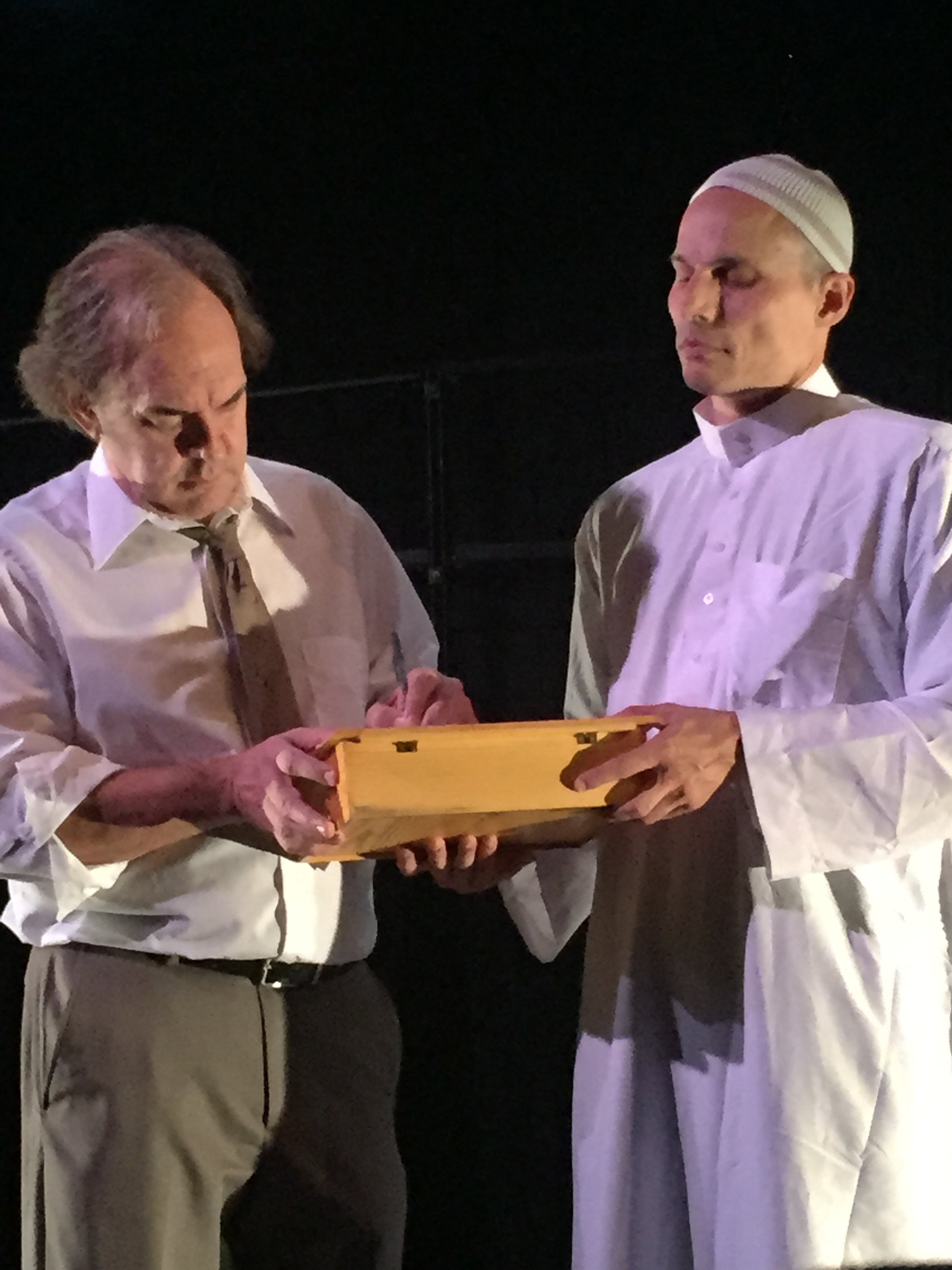 Jeff Nichols (Artistic Director)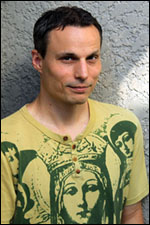 Jeff's writing, directing, and designing for Ghostbridge is informed by past lives as singer, trumpet player, actor, and social activist. Credits include Echobell, Ask the Question, Mannequin's Daughter, Four Actors in Search of a Moment and Drowning.
Following the production of his solo show Ask the Question at the Marsh in San Francisco he earned his MFA in Theater from Southern Illinois University. His plays Drowning and Everywhere You Look were invited productions at the Region III Kennedy Center American College Theater Festival, and Red Delicious was a co-finalist in the one-act competition there.
His play Echobell was produced by Senses Askew in New York and Theatre Terra Firma in St. Paul. Everywhere You Look was recently showcased at TEASE: The Easy Access Script Experience in Minneapolis.
Karen Elaine Massey (Executive Director / Artistic Associate)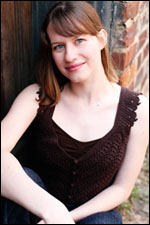 Karen is an actress, singer, and musician who loves the behind-the-scenes side of theatre as well. She earned her MM in Opera & Music Theater from Southern Illinois University. Professional theater includes summer stock with Blue Ridge Dinner Theatre and national children's tours with Theatre IV out of Richmond, VA. While with these companies, she served as Company Manager for BRDT and Road Manager for Theatre IV. Currently, she works as the Assistant Director and an actor with the Minneapolis troupe of The Murder Mystery Company.  
She has enjoyed performing with Ghostbridge Theatre, Nightpath Theatre Company, In the Heart of the Beast Theatre, Savage Umbrella, AEthem Theatre Company, and Minnesota PerformDance at the Cowles Center. 
Most recent credits include: Emily in Our Town (Nightpath Theatre Company); Echobell in Four Actors in Search of a Moment (Ghostbridge Theatre); and Linda in By Moonlight (Theater for a New Democracy). Visit Karen's website.
Eric Larson  (Artistic Associate)
Eric is a poet and sometimes performer, born and raised in Minneapolis. He has studied improvisation, storytelling and physical theater at HeidiHouse, Studio 206 and Brave New Workshop in Minneapolis. He also studied at Flying Actor Studio, The Marsh, and with Moshe Cohen (founder of Clowns Without Borders) in San Franciso, California.
Most recently with Ghostbridge, he performed the role of Detective Roberts in Everywhere You Look as part of the Minnesota Fringe Festival 2015.
Tera KilBride  (Artistic Associate)
Tera Kilbride is a local choreographer and performance artist with a background in devsied theatre, solo performance, and poetry. Tera graduated from New College of CA, San Francisco Experimental Performance Institute. She has been a lead artist/choreographer on several projects at venues such as the Soap
Factory, Zenon Zone Show, Tarnish and Gold Gallery and the Bedlam Theatre.
With Ghostbridge in 2016, she created choreography for two immersive dance theatre pieces at Gamut Gallery in downtown Minneapolis in conjunction with two visual art exhibits; the most recent a woman-artist exhibit addressing issues issues of materialism, body image, consumer culture, feminine identity. Ghostbridge credits include: Stork and Raven and Mannequin's Daughter.
Tera was awarded the 975 Howard Space (now SAFEhouse, San Francisco) Artist in Residence in 2008, Soap Factory's (MN) Artery 24 in 2009 and E|MERGE (Massachusetts) Collaborative Residency 2016. Tera holds a Master's degree in Counseling Psychology.
Michael Hearn  (Costume designer / props)
Bio and photo coming soon…