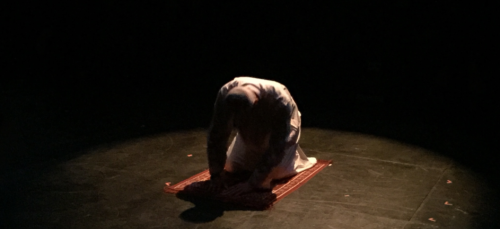 Everywhere You Look
Written and directed by Jeff Nichols
SYNOPSIS
Detroit has been destroyed by a terrorist attack. In response a radical law-and-order party takes control of the country, arresting, deporting, and executing many Muslims.
James Halligan is secretly hiding an imam named Hassan in his home. Longtime friends, he is sure Hassan is unfairly accused of terrorist affiliations in a national witch-hunt. James' political views have estranged him from his adopted African son, Ford, the head of an undercover unit in the local police department searching for Hassan.
Tension mounts as James starts to doubt his faith in Hassan. Hassan decides that it's too risky to stay where he is, and plots to leave. But a mysterious night-time phone call drives the three men towards a tragically violent collision.
PERFORMANCE INFO
Venue: U of M Rarig Center Xperimental
330 21st Avenue S, Minneapolis, MN 55455
Performance Dates:
August 1 – 7:00 PM
August 2 – 1:00 PM
August 3 – 8:30 PM
August 7 – 4:00 PM
August 8 – 7:00 PM
Tickets: $14 with Fringe Button
Available at https://www.fringefestival.org/show/?id=20150357
CREDITS
James Halligan: Jeffery Goodson
Ford Halligan: Adam Western, Sr.
Hassan Houkman, 2nd Man: Jeff Nichols
Jean Halligan: Monique Swanson
1st Man: Andrew Rosdail
Roberts: Eric Larson
Marketing Intern: Autumn Sorman Stinson
Sound Design: Karen Elaine Massey
LINKS
MN Fringe show page: https://www.fringefestival.org/show/?id=20150357

PHOTOS